SUNLU
Ships from:
The UK
Ships from UK to UK only
SUNLU PLA / PLA Silk / PLA PLUS...
from

$24.30
SUNLU PETG and PLA Filament is a high quality bubble free filament suitable for use in most FDM style 3D Printers. PETG is an excellent choice for printing mechanically stressed parts. Compared to PLA, it is more heat resistant, more flexible and less brittle. SUNLU are producers of their own 3D Printers and Filament, their filament is made from the best grade material to ensure smooth and issue free prints every time. Please make sure you double check colour and material when placing your order. Important Information About The Packaging ⠀ SUNLU produce four styles of packaging for their filament, we will send whichever we have in stock at the time of ordering. Please see the image below for the box styles they use. PETG Features Good toughness, high hardness Impact strength is 30 times more than PLA and the elongation at break of more than 50 time PLA. Compatible printers must have heating device, ideal for printing heat resistant and transparent models, such as: lampshades. PETG Specifications: Diameter: 1.75mm Tolerance: +/-0.02mm Print speed: 50-100mm/s Recommend print Temperature: 230-250°C Platform temperature: 80-120°C Net weight: 1kg with spool Gross weight: 1.3kg Length:1.75mm(1kg)=395m PLA Features: PLA filament is eco-friendly, low shrinkage, high strength material. It compatible with all types of FDM 3d Printer, suitable for printing artworks and crafts. 100% no bubble 3d Printer filament. PLA Specifications: Diameter: 1.75mm Tolerance: +/-0.02mm Print speed: 50-100mm/s Recommend Print Temperature: 190-220°C Platform Temperature: 80-120°C Net weight: 1kg with spool Gross weight: 1.35kg PLA Filament Length: 1.75mm(1kg)=330m PLA+ Features: PLA+ is a more durable form of traditional PLA, it can give strength similar to PETG or ABS but with the ease of PLA printing techniques. Ideal for applications where you need a more durable print but not necessarily the heat or acid resistant properties of PETG or ABS. PLA+ Specifications: Model: PLA PLUS (PLA+) Diameter Format: 1.75mm Print Temp.: 210-235°C Tolerance: ±0.02mm Print Speed: 50-100mm/s Platform Temp: Depends on the platform: No need or 60-80℃ Net Weight: 1kg Gross Weight: 1.3kg Packing Size: 209*209*73mm Length: 330m Tensile Strength: 11-15kgf Melt Flow Rate: 9-11g/10 min(190℃,2.16kg) Certificate: RoHS, Reach
ERYONE
Ships from:
The UK
Ships from UK to UK only
ERYONE Marble PLA 3D Printer Filament 1kg/2.2lbs 1.75mm...
$29.43
ERYONE Marble PLA Filament is a high quality Marble PLA Filament that's great for creating realistic stone/marble prints and parts. Great for sculptures, cosplay and model making. Suits most 3D Printers from Creality 3D, Artillery, SUNLU, Geeetech, XVICO, Easythreed and more. Features: Marble Effect: Marble PLA is a mixture of pure PLA and marble elements, which produces natural marble effect. Precise Dimension: 1.75mm in diameter with tolerance ±0.03mm. Easy to Print: Ultrafine particles, easy to melt and print, and will not cause blockage. Excellent print quality. Vacuum Packaging: Every spool of filament is vacuum sealed to be kept away from moisture and will not be oxidized. Compatibility: 1.75mm diameter which is compatible with almost all kinds FDM 3D printer and pens. Specifications: Filament Diameter: 1.75mm Tolerance: ± 0.02mm Print Temperature: 190-220°C Recommended Print Temperature: 200-220°C Recommended Print Speed 30-60mm/s Heated Bed Temp: 55-70°C Gross wt: 1.35kg (approx) Net Weight: 1kg (approx) FAQ: Clogging: Clogging is caused by uneven wire diameter or too low a temperature. Clean the nozzle before use and raise the temperature to reduce the chance of clogging. Stringing: If the temperature is too high, the flow of PLA is too fast, or the feed parameters are not set properly, wire stringing will be caused. Reducing the temperature and speed corrections will solve these issues. Over Extrusion: Too high a temperature, too slow speed, or nozzle diameter in the section does not match will cause too much extruding at the nozzle outlet, and there will be residual material.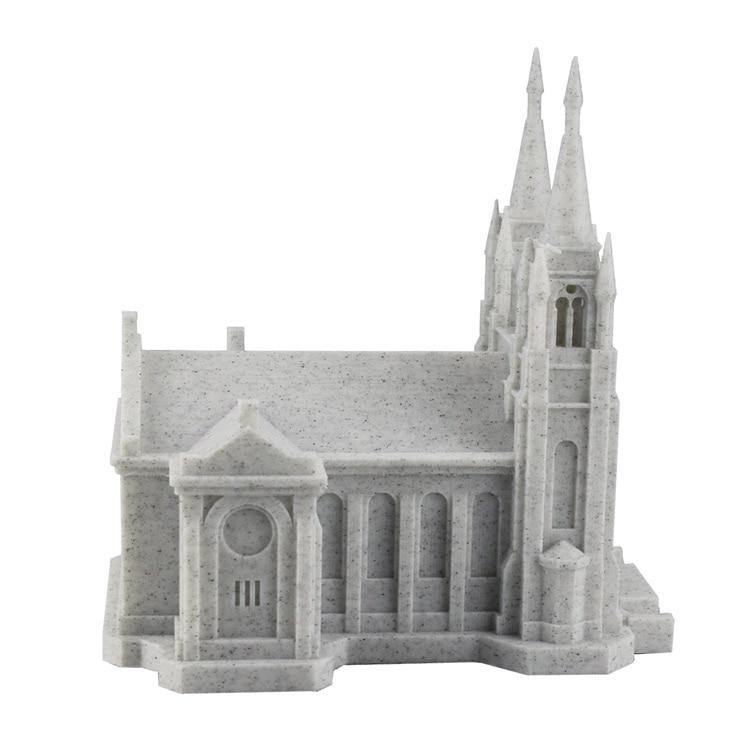 Unbranded
Ships from:
China
Ships from China to most countries
Marble 3D Printer Filament 1.75mm PLA Marble 1kg...
from

$21.74
1.75mm Marble/Stone Effect PLA Filament, great for making buildings and sculptures. Suitable for use with most brands of FDM style 3D printers such as; Creality, Sunlu, Artillery, Geeetech, Prusa, Makerbot and more. Great for architectural models, sculptures, busts, model railways, tabletop gaming or any other use where you might want a stone effect print. Specifications: Material: PLA Weight: 500g or 1kg Filament Diameter: 1.75mm Recommended Print Temperature: 195-230°C
Free Tracked Shipping*
*Some countries may have a small delivery charge due to disproportionately high shipping.
Fully secured payments
All our payments are handled by secure methods, we'll never see or ask for your payment details.
Friendly service
We pride ourselves on great service, no matter the order value, we want you to be satisfied with it.