NSE Imports
Ships from:
China
Ships from China to most countries
Unisex High Visibility Fleece Jacket: With reflective strips,...
from

$53.00

$54.29
These unisex fleece lined winter jackets are ideal for keeping you safe and warm at work. Lined with fleece and featuring a high nick collar you can zip up and keep the cold at bay. Available in Yellow or Orange, with reflective strips across the front and rear of both the body and sleeves. Ideal for workers in Logistics, Driving, Security, Warehousing, Dockyards and more... Please check our size guide to ensure a great fit, if you like to layer up in the winter consider a larger size to allow room for the extra clothing. Size Chest Length Sleeve Shoulder Cuff Size S Chest 114cm44.9in Length 68cm26.8in Sleeve 60cm23.6in Shoulder 51cm20.1in Cuff 20cm7.9in Size M Chest 118cm46.5in Length 70cm27.6in Sleeve 61cm24.0in Shoulder 52.5cm20.7in Cuff 21cm8.3in Size L Chest 122cm48.0in Length 72cm28.3in Sleeve 62cm24.4in Shoulder 54cm21.3in Cuff 22cm8.7in Size XL Chest 126cm49.6in Length 73cm28.7in Sleeve 63cm24.8in Shoulder 55.5cm21.9in Cuff 23cm9.1in Size XXL/2XL Chest 130cm51.2in Length 74cm29.1in Sleeve 64cm25.2in Shoulder 57cm22.4in Cuff 24cm9.4in Size XXXL/3XL Chest 134cm52.8in Length 75cm29.5in Sleeve 65cm25.6in Shoulder 58.5cm23.0in Cuff 25cm9.8in Size 4XL Chest 138cm54.3in Length 76cm29.9in Sleeve 66cm26.0in Shoulder 60cm23.6in Cuff 26cm10.2in The little details: Features: Reflective Product Category: High Visibility Winter Coat Inner Fabric: Fleece Fabric Composition: Aramid Season: Winter Colour: Fluorescent Yellow, Fluorescent Orange Size: S, M, L, XL, XXL/2XL, XXXL/3XL, XXXXL/4XL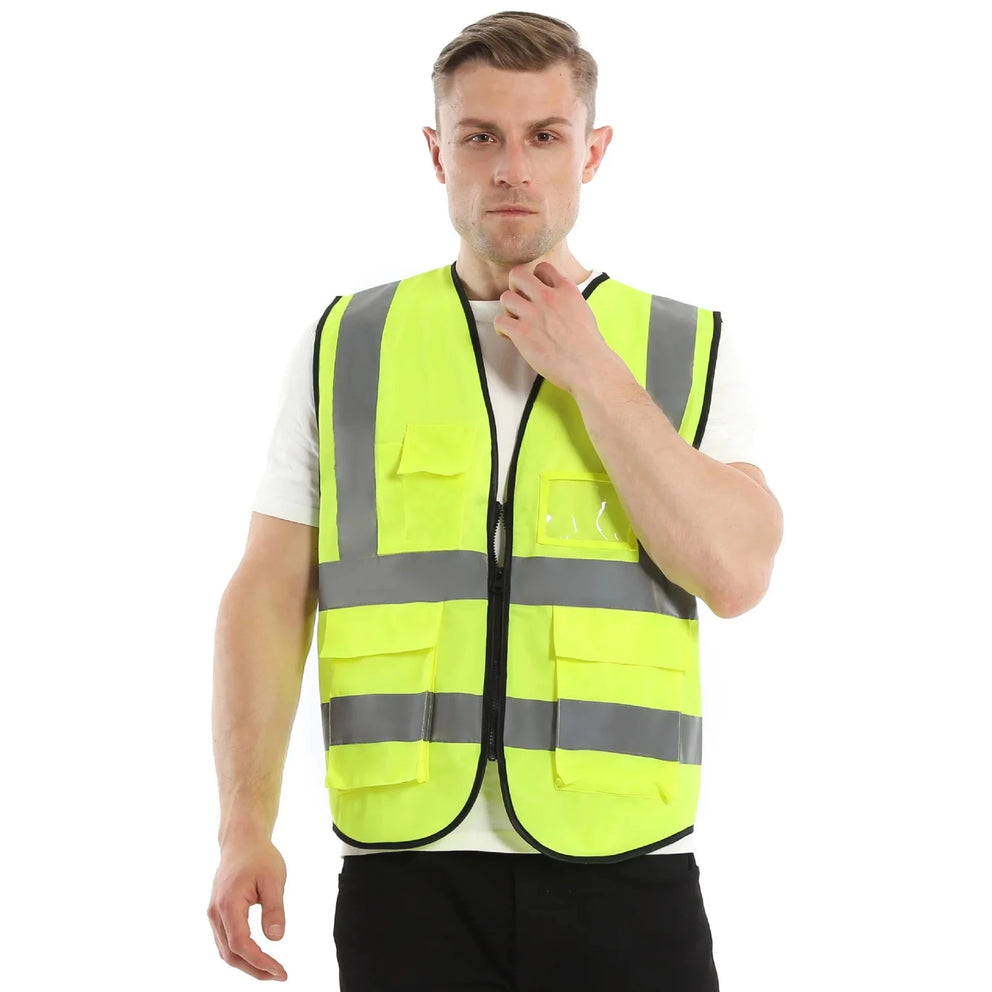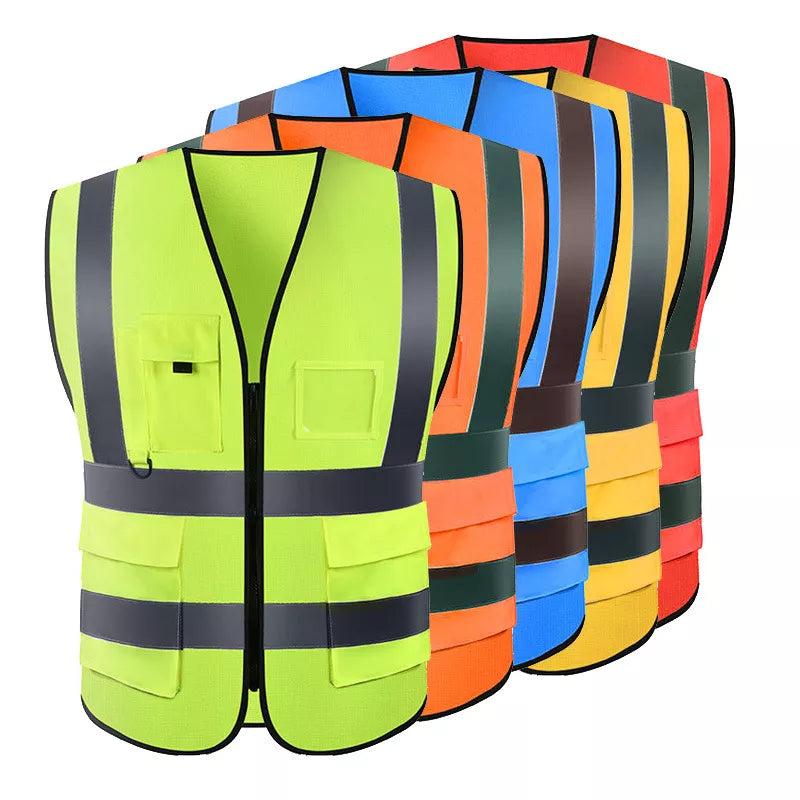 NSE Imports
Ships from:
China
Ships from China to most countries
Unisex High Visibility Sleeveless Waistcoat with reflective stripes....
$10.29
Ideal for those working in Security, Warehousing, Logistics, Driving and more. These lightweight high visibilty vests are just the job to ensure you'll be seen. Each vest has a chest ID holder, chest pen holder, chest pocket, two pockets with cover flap and a ring loop for hanging small items you want at the ready. With reflective silver panels across the front and rear you'll easily be spotted. Size Shoulder Length Hem Size One Size Shoulder 41cm16.1in Length 68cm26.8in Hem 58cm22.8in The little details: Weight: 150g Origin: China Material: Knitted Fabric Reflective Material: High reflective strips Type: Unisex safety vest Size: One Size Colour: Fluorescent Green, Blue, Orange, Red, Green
Free Tracked Shipping*
*Some countries may have a small delivery charge due to disproportionately high shipping.
Fully secured payments
All our payments are handled by secure methods, we'll never see or ask for your payment details.
Friendly service
We pride ourselves on great service, no matter the order value, we want you to be satisfied with it.