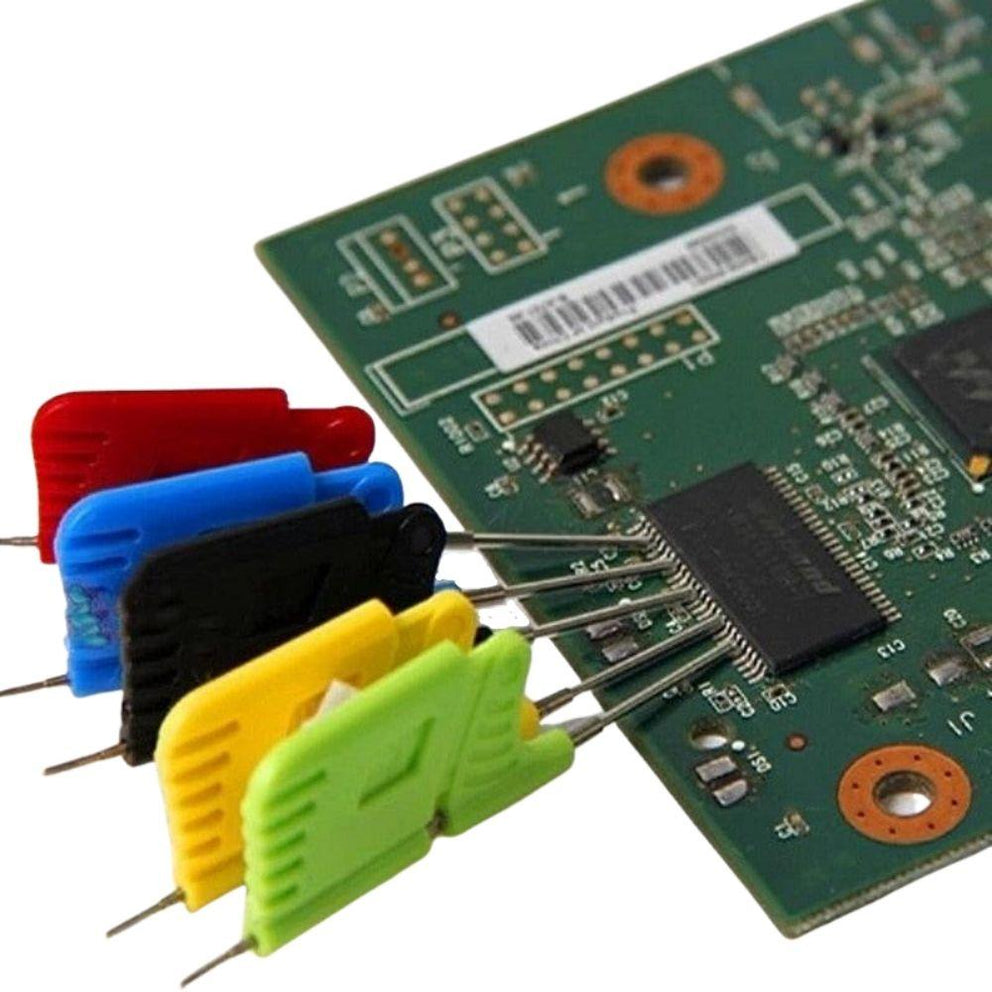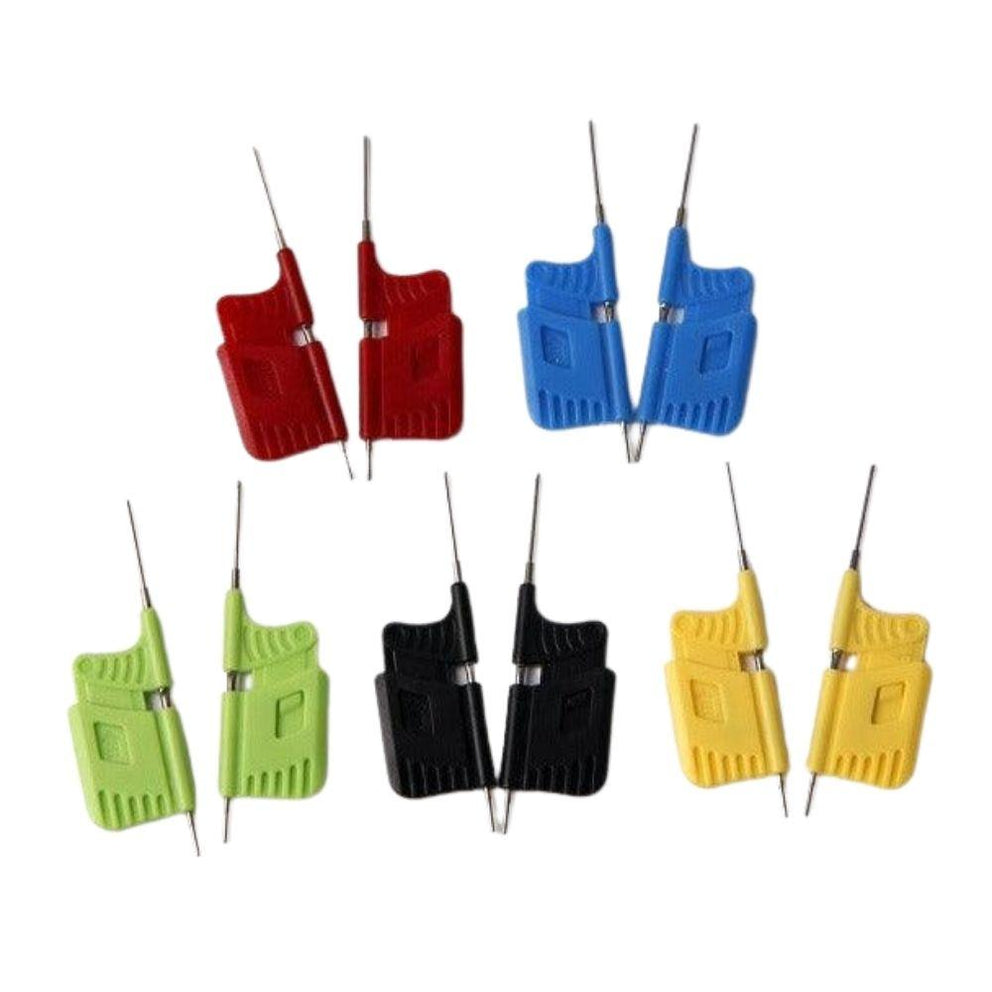 SUDAKE
Ships from:
China
Ships from China to most countries
SMD Test Clips IC Test Hook Clips: Ideal...
from

$17.89
These SMD component test clips are ideal for getting a in circuit connection to very small surface mounted IC's. Ideal for use with Logic Anaylsers, Signal Generators, Oscilloscopes and IC Programmers, you can test, trace, ICSP, program and hack you way to a job well done. Easy to use pistol grip style design, sleeved arms, secure grip hooks and standard sized DuPont style connectors allow ease of use. Features and Specifications: Model: SDK08 Pack Size: 10/20/50 Clips Pack Contents: 2 Pieces of Yellow, Green, Black, Blue, Red Connectors Rated Voltage: 40V max Rated Amperage: 2A max Min Chip Pin Spacing: 0.3mm Connector: DuPont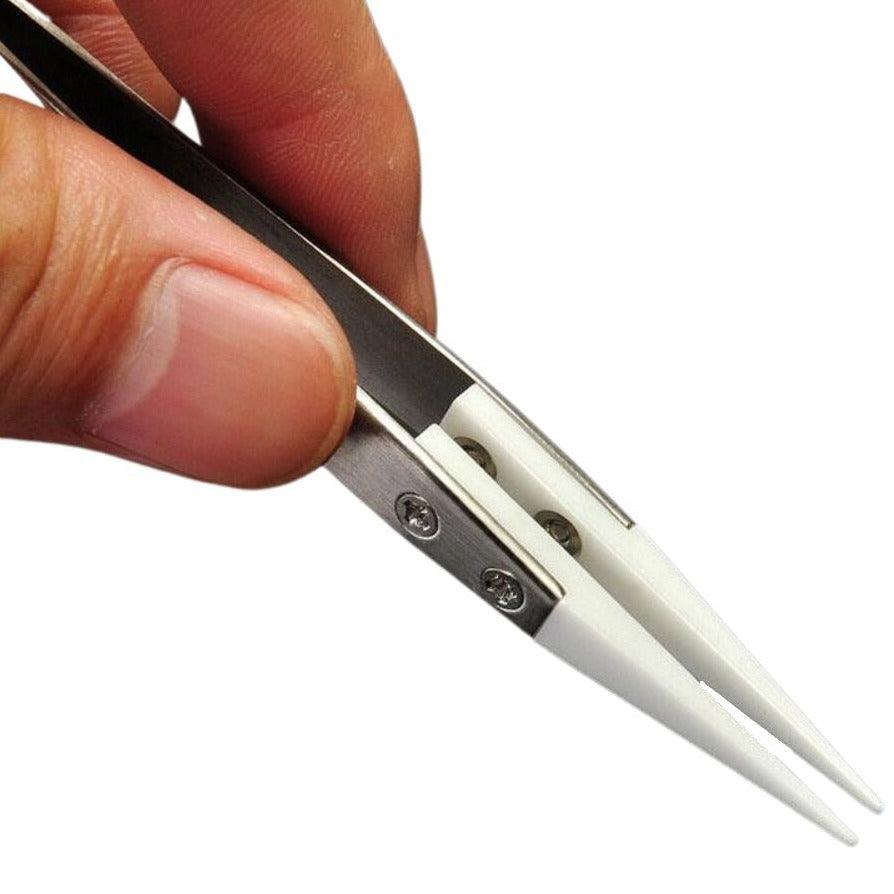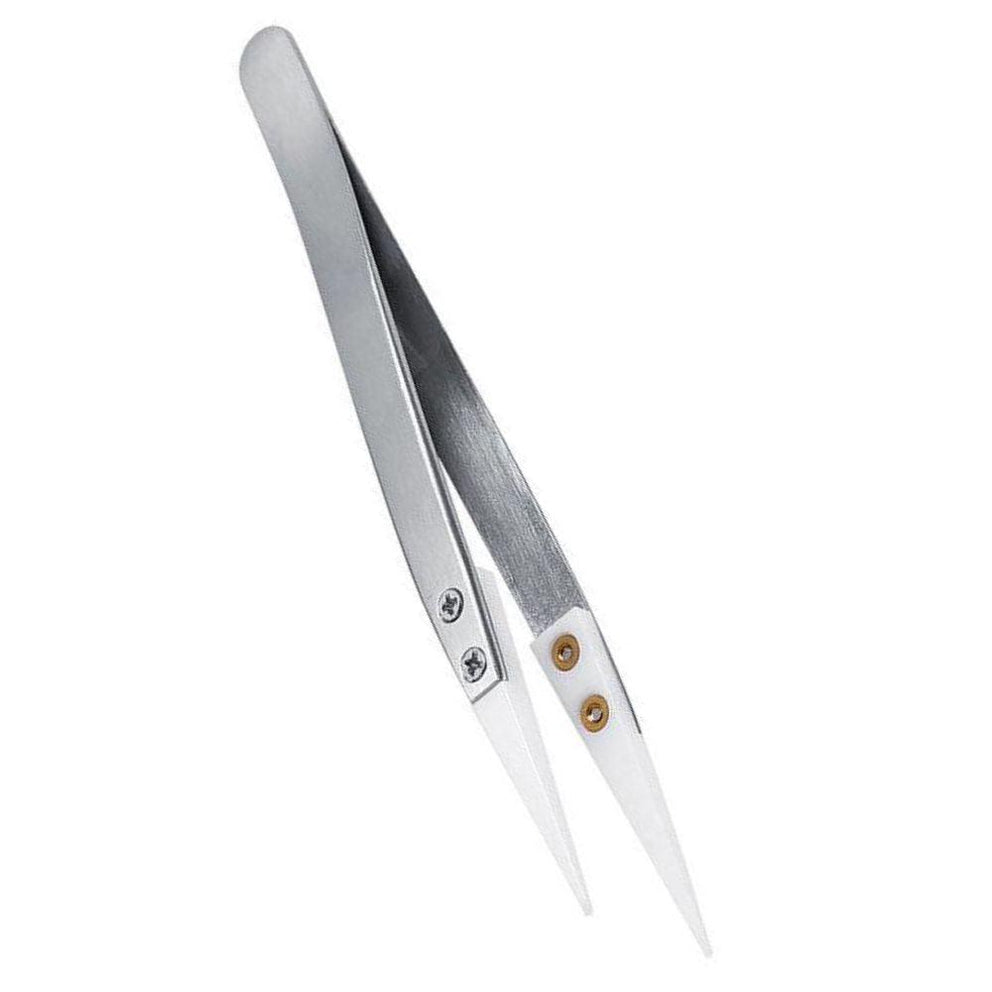 NSE Imports
Ships from:
China
Ships from China to most countries
Straight Ceramic Tweezers for Electronics & Soldering work...
from

$10.19
These Ceramic tipped tweezers are ideal for both soldering and elctrical work. Able to withstand high temperatures they are ideal for soldering smaller components with risk of deformation. For electrical work the non conductive Cermaic tips help prevent accidental shorts from brushing against other components. Features & Specifications: Ceramic tips are non magnetic and non static, suitable for the precision operation of sensitive electronic components The Ceramic tweezer tips have a strong resistance to heat, can withstand 1600°C without cracking Material: Stainless Steel, Ceramic Size: 12.5cm Color: Black/Silver Package contents: 1 x Ceramic Tipped Tweezer
Wowstick
Ships from:
China
Ships from China to most countries
Wowstick Wowpad Magnetic Screw Pad Position Memory Plate...
$8.91
Making performing repairs that little easier with this handy magnetic screw mat. The durable magnetic mat will hold your screws in place, while the grid pattern allows you to group screws together making it easy come reassembly time. The Wowpad Magnetic Mat by Wowstick is a Xiaomi Ecological Family product. Specifications: Material: Plastic Dimensions: 165*65mm / 6.5*2.56inch (L*W) Net Weight: 62g Package includes: 1x Wowpad Magnetic Screw Position Memory Plate Additional Images ⠀ Return to top
Free Tracked Shipping*
*Some countries may have a small delivery charge due to disproportionately high shipping.
Fully secured payments
All our payments are handled by secure methods, we'll never see or ask for your payment details.
Friendly service
We pride ourselves on great service, no matter the order value, we want you to be satisfied with it.