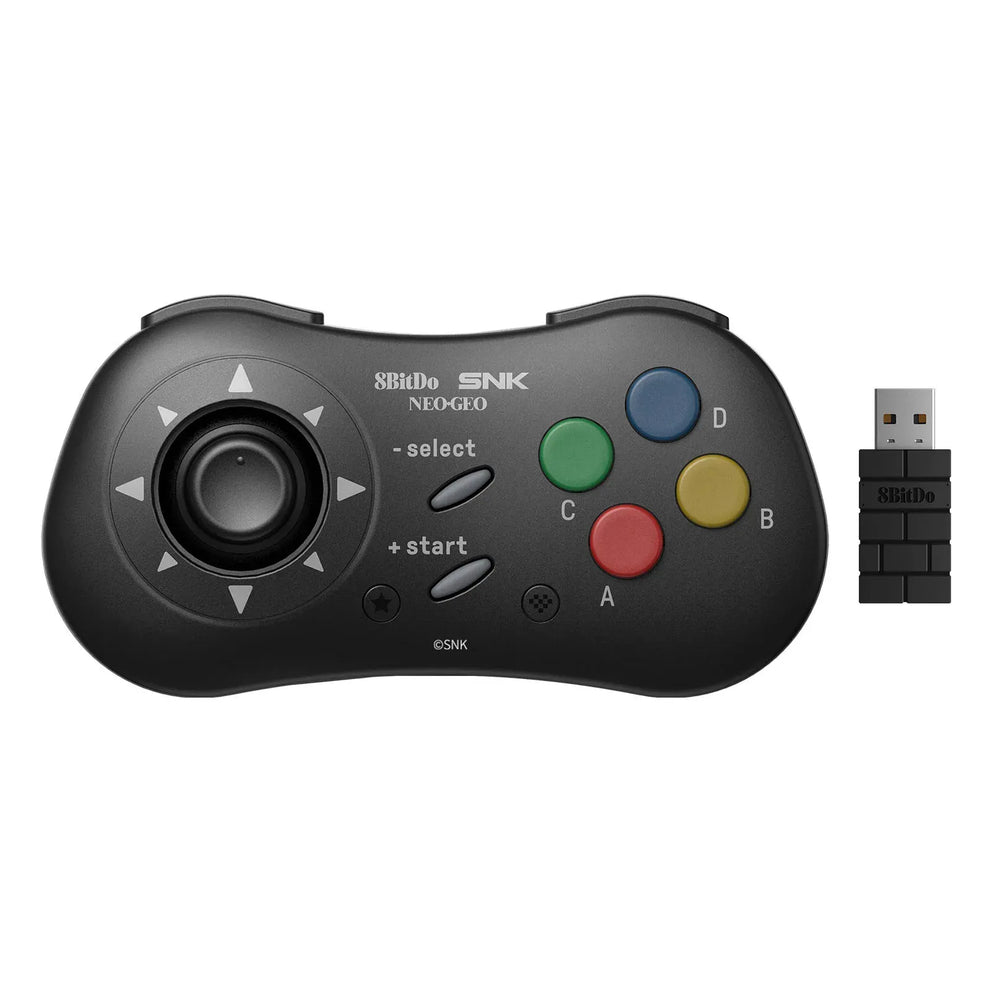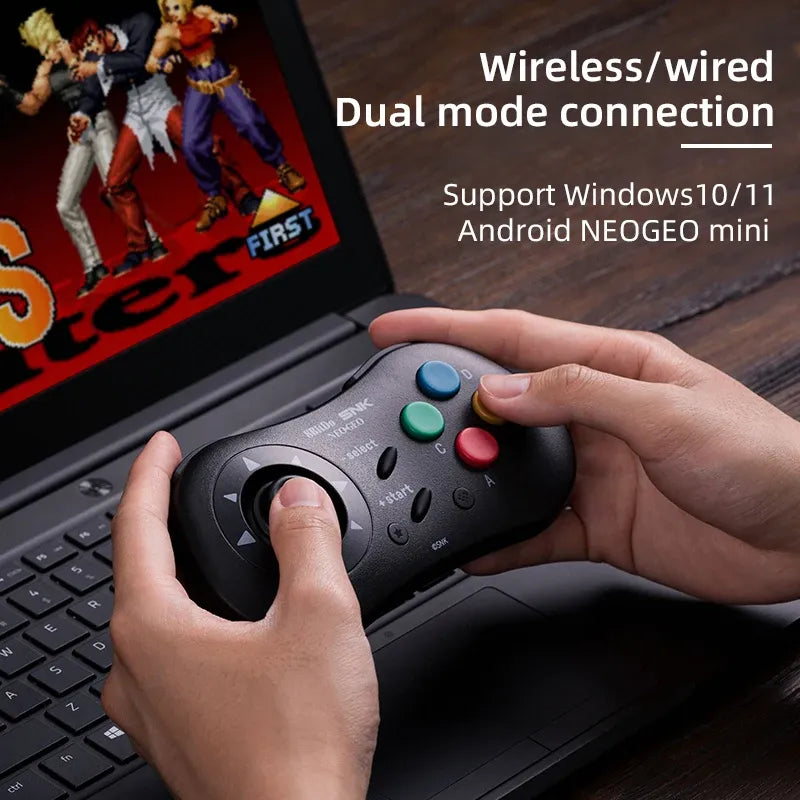 8BitDo
Ships from:
China
Ships from China to most countries
8BitDo NEOGEO Bluetooth & 2.4g Wireless Controller: For...
from

$49.95
The 8BitDo NEOGEO Wireless Controller is a perfect recreation of the classic SNK NEOGEO controller. With Bluetooth, 2.4G, and wired compatibility, and officially licensed by SNK, this controller packs a punch. Plus, with new features like bumpers, Turbo function, and button layout swapping, you can customize the gaming experience like never before. Let the retro party get started! Features: Officially licensed by SNK Flawless remake of the original click-style joystick: 8BitDo redesigned and manufactured the no-longer produced classic click-style joystick. All important details have been captured and remade: the clicky feel, sound, and feeling of the original Limited edition THE KING OF FIGHTERS Controllers: 4 limited editions in tribute to THE KING OF FIGHTERS '97. Choose among Kyo Kusanagi, Terry Bogard, Iori Yagami, or Mai Shiranui Bluetooth, 2.4G Wireless & Wired USB connectivity Up to 35 Hours of play from a 1 hour charge Turbo function Additional Bumpers Enhanced grip design Remake of the micro-switch joystick Specifications: Compatibility:Windows 10 and aboveAndroid 9+ (may require suitable USB OTG adapter for your device)NEOGEO Mini Connectivity: Bluetooth, 2.4G Wireless & Wired USB Dimension / Weight: 150*77*33mm / 115g Includes: 8BitDo NEOGEO Wireless Controller, 2.4G adapter, USB-C cable, USB-A to USB-C adapter, Instruction manual
NSE Imports
Ships from:
China
Ships from China to most countries
3m/10ft 15 Pin Extension Cable for Neo Geo...
$11.48
$14.04
These handy 15 pin extension cables are ideal for a wide range of consoles including the SNK Neo Geo, allowing you to sit back in comfort while gaming. Features: Save wear and tear on your classic console ports 3 Meters / 10 Feet Extension Cable (approx.) Suitable for use with: SNK Neo Geo / Neo Geo CD / Neo Geo CDZ Game Controller Ports MVS and AES Arcade Boards with 15 Pin ports Nintendo Famicom HVC-101 Expansion Port Twin Famicom Expansion Port A 15 Pin PC Game/Midi Controller Ports (Typically found on older Soundblaster/GUS/Adlib cards) Any product using a standard DB15 connector Not Suitable for: Atari 8bit SIO, the connector looks kind of similar but it's very definitely not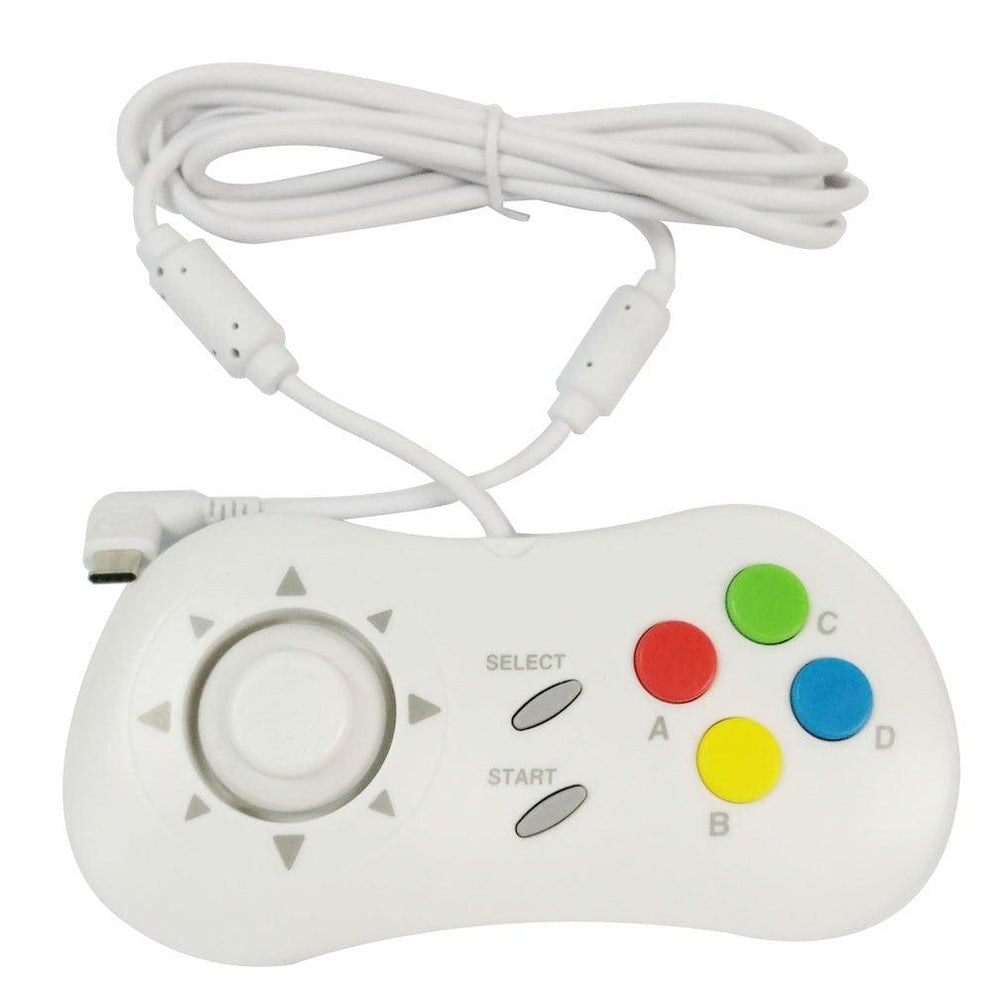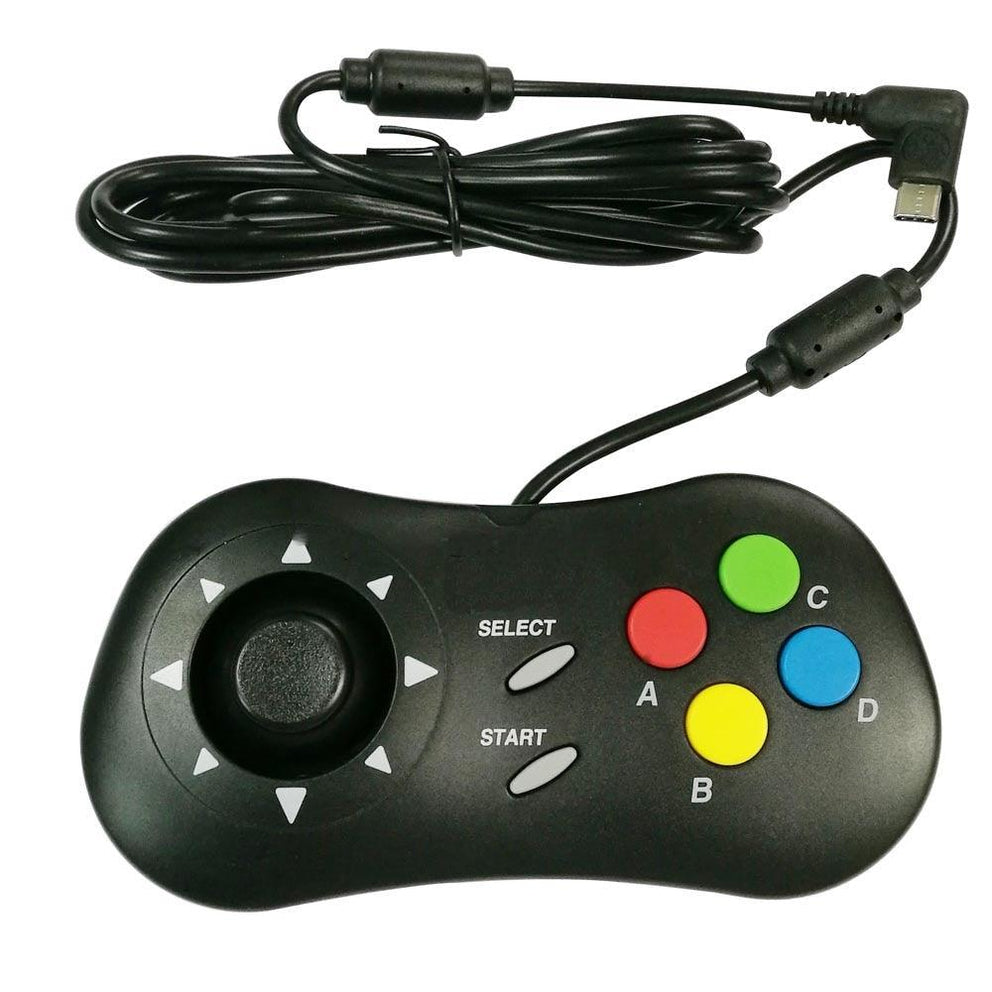 NSE Imports
Ships from:
China
Ships from China to most countries
Neo Geo Mini Console Additional Controller for Sofa...
$34.56
The Neo Geo Mini is a great way to play some of the best games ever made, forget about shoddy arcade ports the NEO-GEO played the same games your saw in the arcade. If you want to share the retro gaming experience with your friends you'll need a second joypad. These great pads plug into the rear of the Neo-Geo mini and will allow for some 2 player action or to let you sit back on the sofa when playing on the television. Available in black and white, The Neo Geo Mini Pad recreates the classic design of the for Neo Geo CD controller, featuring the same button layout as the Neo Geo Mini system. Please note: Although these have a USB-C style connector they will not work on other platforms or devices, this is due to how the Neo-Geo Mini is designed and not an issue with the product itself.Features and Specifications: Impressive analog stick with all dimensions positioning that provides super accuracy Start and Select function buttons ABCD buttons with classic design Cable Length: 2M Material: ABS 100% brand new Designed for Neo Geo Mini Only.
Free Tracked Shipping*
*Some countries may have a small delivery charge due to disproportionately high shipping.
Fully secured payments
All our payments are handled by secure methods, we'll never see or ask for your payment details.
Friendly service
We pride ourselves on great service, no matter the order value, we want you to be satisfied with it.