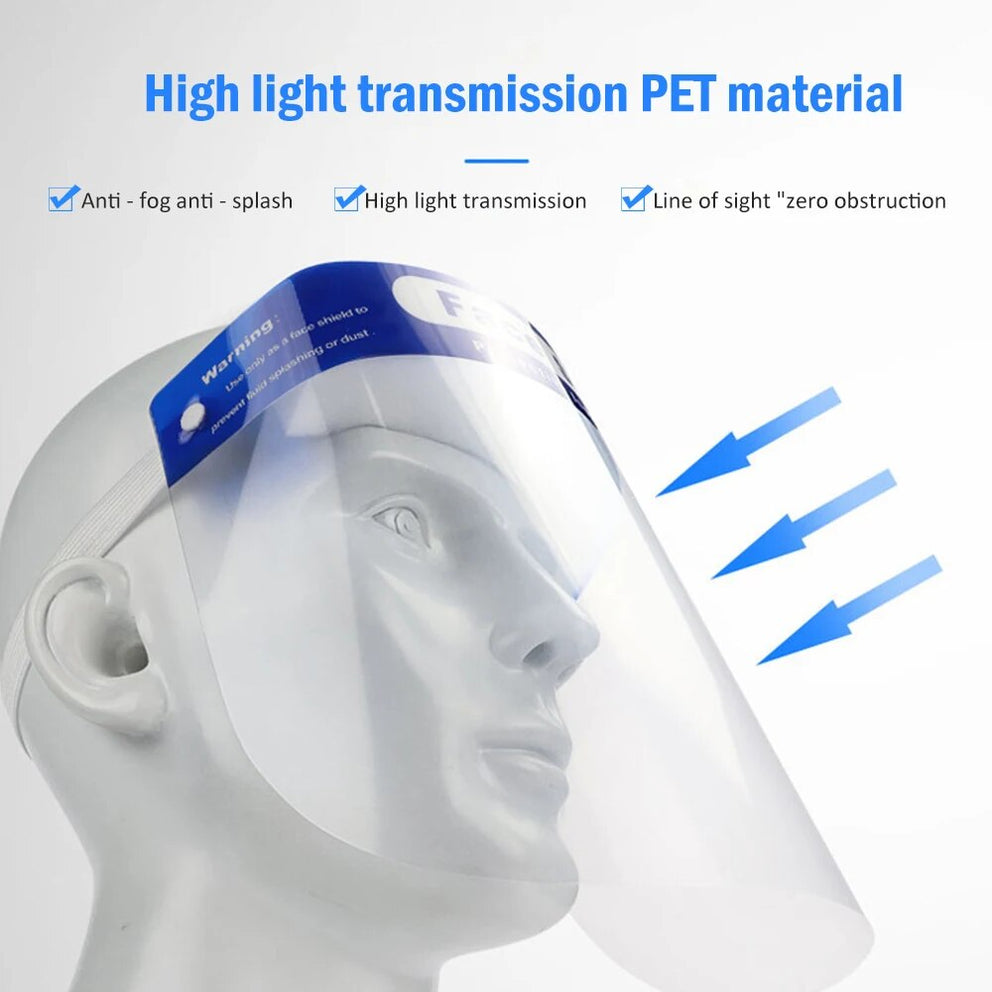 NSE Imports
Ships from:
China
Ships from China to most countries
Full Face Splash Shield PPE Visor ideal for...
from

$38.41
Protect your face from splashes with this lightweight and comfortable face shield, the thick forehead padding provides both comfort and space to wear a mask underneath, the wide headband ensure s comfortable wearing even over longer periods. The double sided Anti-Fog coating keeps you vision clear while wearing the mask. These can be cleaned with an anti-viral cleaner and a soft cloth to allow for safe reuse. To reduce shipping size the foam headband needs to be stuck to the face shield upon receipt, this also helps with storage as they take up far less room this way. See our short 'how to' video in the image gallery. PLEASE NOTE: 5 packs per size per order maximum. Should you require more, please contact us first. Features: Lightweight splash shield helps prevent droplets reaching your face Most effective when teamed with a Face Mask Supplied in x5 or x10 packs, if you need more please get in touch. Supplied with clip to help adjust elastic band for best fitment. Supplied with protective film on outer surface. Specifications Size: 33x22cm. Individually wrapped masks protects and keeps them clean until use. Coverage: 180°. Thickness: 0.2mm. Weight: 43g. Visor Material: Durable PET Film with double sided Anti-Fog coating.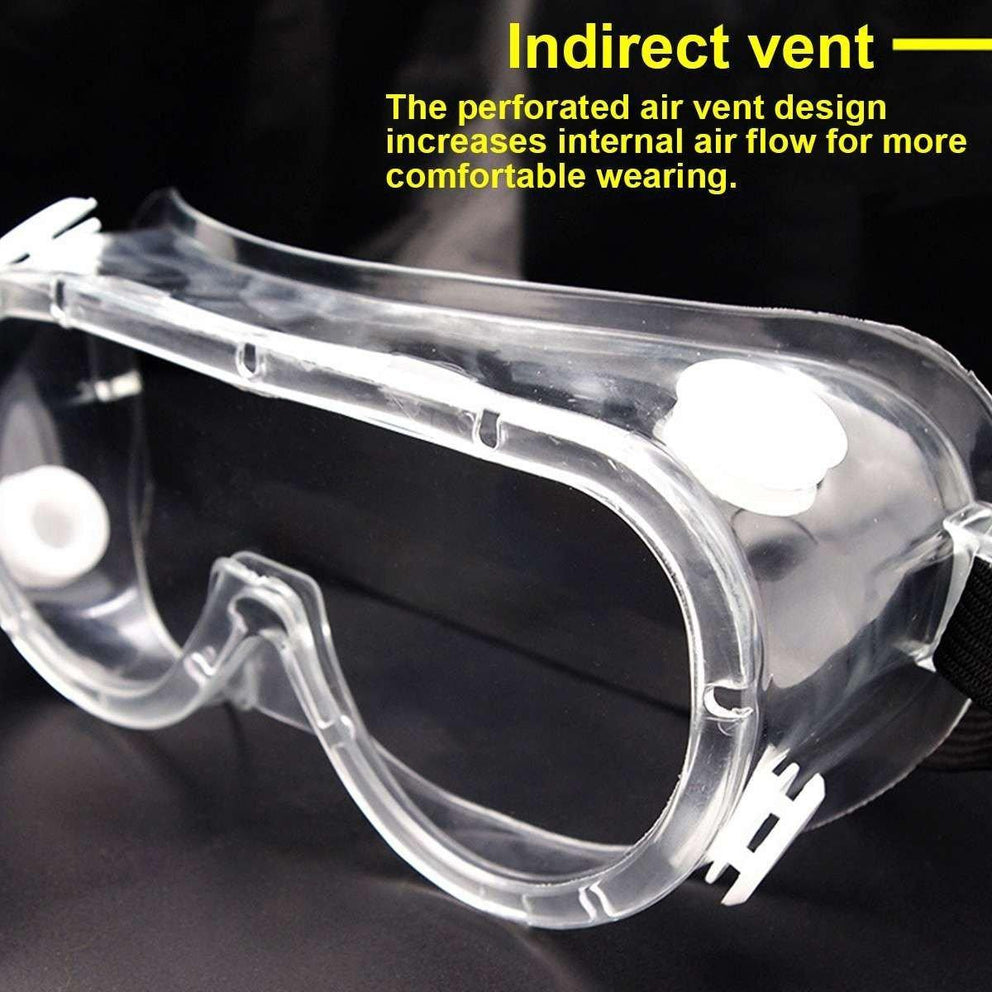 Safurance
Ships from:
The UK
Ships from UK to UK only
Medical Safety Protective Goggles
from

$15.39
Protect your eyes from splashes with these high quality Safety Goggles. Featuring soft frames, a padded nose bridge and a wide head strap these googles are comfortable to wear for longer periods. Prevents Spit and Mouth spray, Liquid splashes, Iron filings and small particles, Gravel, Spray paints, Dust, Aerosol sprays and similar from reaching the eyes.The Anti-fog lens has high light transmission, ensuring that the goggles provide a clear and wider field of vision. The indirect perforated vent design increases internal air flow for more comfortable wearing. The big nose clip reduces the burden on the bridge of the nose, it is comfortable to wear and it is not easy to fall, and it can be adjusted to fit various face shapes. Features: High Light Transmission for great visibility Anti-Fog Design Airflow vents for comfort. Flexible frame contours to your face Large enough to suit most glass wearers Specifications: Material: Polyfiber. Lens material: Polycarbonate. Protection: Resists particles up to 45m per second. Lens Color: Transparent. Frame color: transparent. Light transmittance: 100% Lens thickness: 0.1cm
Free Tracked Shipping*
*Some countries may have a small delivery charge due to disproportionately high shipping.
Fully secured payments
All our payments are handled by secure methods, we'll never see or ask for your payment details.
Friendly service
We pride ourselves on great service, no matter the order value, we want you to be satisfied with it.