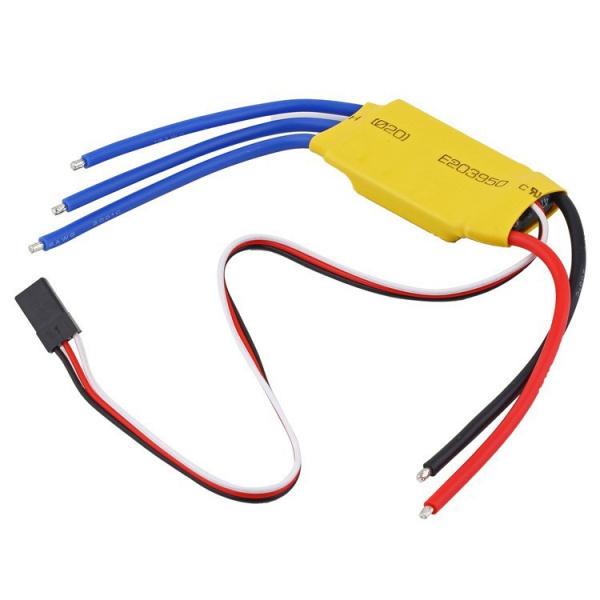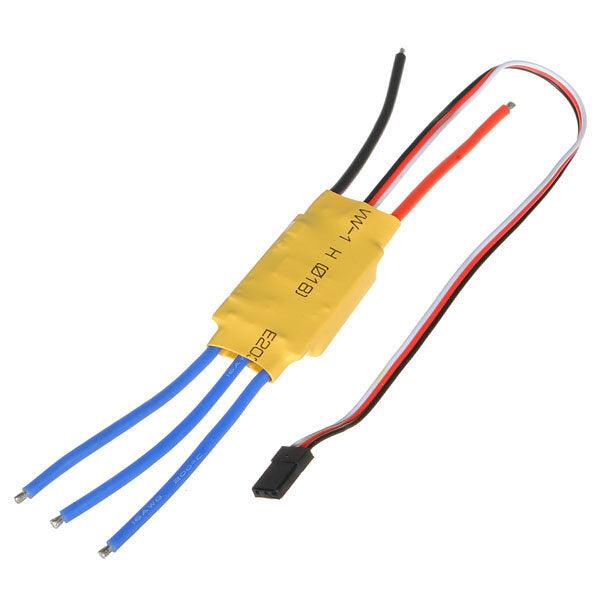 NSE Imports
Ships from:
China
Ships from China to most countries
HW30A Brushless ESC (Electronic Speed Controller): High-quality ESCs...
from

$17.87
These high-quality HW30A ESCs (Electronic Speed Controllers) are ideal for RC airplanes and drones. They feature a safe power function, throttle calibration function, and low voltage protection mode. The ESCs are also lightweight and compact, making them ideal for small aircraft. Features: Safe power function: Regardless of the throttle stick position, the motor will not start immediately Throttle Calibration function: Adapts to different remote throttle travel distances, improves throttle response linearity, with a smooth, delicate feel and excellent speed linear regulation Low Voltage Protection Mode: Helps prevent burn out when trying to run a motor below voltage Please check the weight and size of the ESC to ensure it will fit inside your Drone or Plane Important Notes:4S LiPo batteries do not allow use of a BEC (Battery Elimination Circuit)Don't use this ESC on any airplane in excess of the specified Voltage or Amperage loads, otherwise it will burn out the ESC. Specification: Weight: 25g Dimensions: 45 x 24 x 11mm Firmware: Hobbywing Power input: 5.6V - 16.8V (2-3 cells Li-Poly, OR 5-12 cells Ni-MH Ni-MH / Ni-Cd battery) BEC (Battery Elimination Circuit) Cut off: 2A Constant current: 30A (Max 40A less than 10 seconds) Package Includes: 1/2/3/4/5/6 x HW30A Brushless ESC
Free Tracked Shipping*
*Some countries may have a small delivery charge due to disproportionately high shipping.
Fully secured payments
All our payments are handled by secure methods, we'll never see or ask for your payment details.
Friendly service
We pride ourselves on great service, no matter the order value, we want you to be satisfied with it.